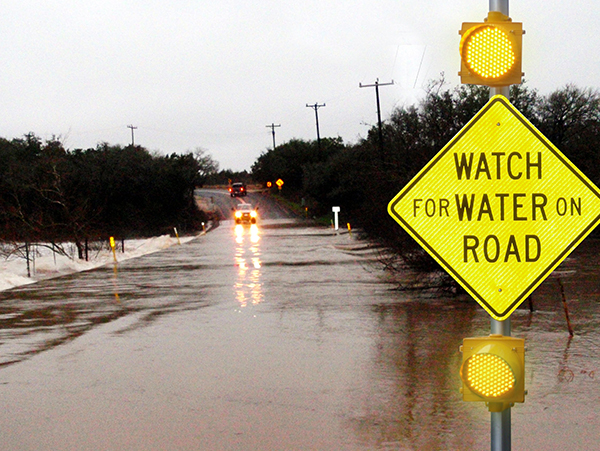 Flooding is the leading cause of severe weather-related deaths, and over half of all flood-related drownings occur when a vehicle is driven into hazardous flood water. Ironically, many drivers rescued from flood waters report that they were in a hurry to get home, to safety, as the reason for attempting to drive through a flooded roadway. It takes only 18 inches of rushing water to carry away most vehicles, including pickup trucks and sport utility vehicles.
Roadway Flood DETECTION PROVIDES ADVANCE WARNING
High Sierra Electronics' public safety solutions include automated High Water Detection Systems that give advance warning to motorists of a flooded roadway ahead by activating flashing beacons, message signs, or automatic road barrier gates. Conditions at the warning stations are also monitored by Contrail® software that can issue alarms to key personnel and feed a public or intra-agency website. A well-designed system not only improves public safety but can also help a region conserve Emergency Management, Rescue and Road Department resources, and help in the overall response to flooding events.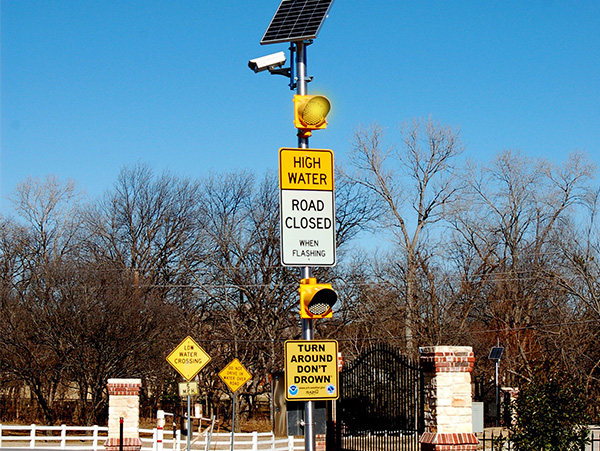 Products That Serve Flooded Roadway Warning
High Water Detection Systems