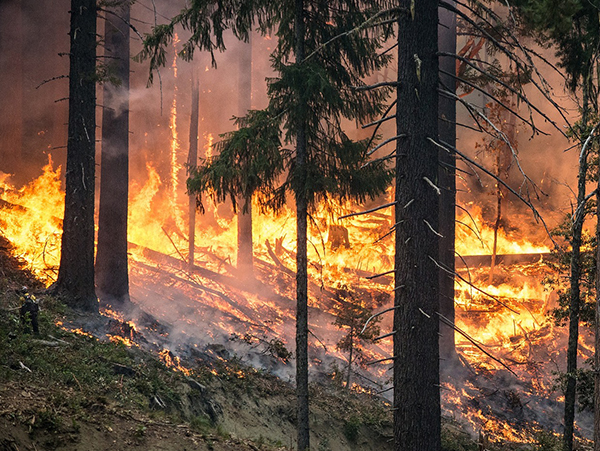 Post Wildfire Flash Flood Risks
Wildfires can cause serious damage.  After the fire is out, vegetation is gone, rainfall can cause debris flows and flash floods. With fires that burn hot, the soil can become hydrophobic, increasing runoff and the potential flooding.
High Sierra Electronics and OneRain can mobilize to get rainfall and flow monitoring in place.  Our solutions can go into remote locations, anywhere that you can see the sky, you have a real-time monitoring system.  Or, if you have a nearby flood warning network, we can extend it to include the additional monitoring required for the burn area.
Products That Serve Post Wildfire Flash Flood Monitoring