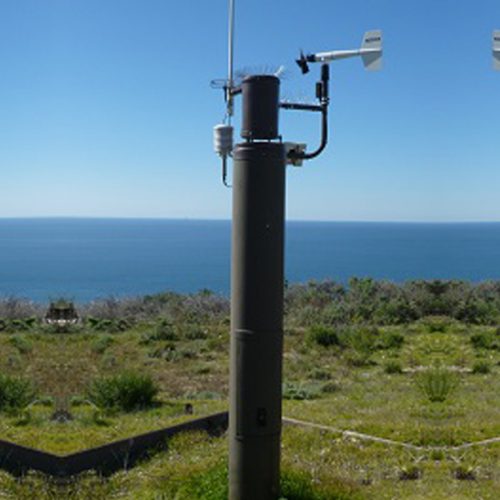 Focus on Quality and Completeness
High Sierra Electronics prides itself on listening to the needs of our customers. We are happy to pass on to you comments from some of our valued clients.
HSE is committed to building system solutions that integrate the best in hardware and software systems. We emphasize dependable, quality service and on-time delivery. Our continuous Quality Improvement Program is based on customer satisfaction.
Quality Policy: Increasing customer satisfaction through continual improvement of our products, services and our quality management system and insuring compliance with all requirements.
The storm system stalled over the coast range adding significantly to our rain totals. We received up to 6 inches in the mountains today and all of the watersheds started flowing rather suddenly. Since lunch we reached monitor stage on the Big Sur, closed a crossing over the Pajaro, and the Nacimiento jumped up to 6,000 CFS and is still rising. It always amazes me how rapidly things change. Days like this really reinforce the value of ALERT systems. PRODUCT: Water Level Monitoring Station with Rain Gauge
Technician, Water Resources
...it will be snowing by this evening. Spring time in the Rockies. This is where your sensors are earning their keep. We can track the pavement temps and with that knowledge, we've decided not to bring plow crews in, saving us a bunch of overtime bucks. PRODUCT: Model 5721 Road Moisture & Temperature Sensors
Public Works, City & County of Denver, CO
Hurricane Hannah came through and dropped more than a 100-year rainfall in some areas. This storm was the first opportunity we had to see the HSE equipment function during a significant event. Their system was a tremendous asset in responding to this large storm. PRODUCT: ALERT Flood Warning System for Monitoring High Hazard Dams
Engineer III - Maintenance & Stormwater
Public Works, Fairfax County, VA
The equipment is amazing, we're very impressed. The little (100mA) solar panel keeps the battery charged, so we haven't had to change batteries. We make sure there're no trees or vegetation, but otherwise, the system just works. I take my canoe and paddle past one of the sites when I'm out fishing and it looks great. We're really happy we found you guys. PRODUCT: Water Level Monitoring Station with Rain Gauge
I'm a dedicated convert to the 3306. I was skeptical at first, but I've been using it with Design Analysis radar sensors and other equipment, and I'm convinced of its superiority over other transmitters. PRODUCT: Model 3306 ALERT Data Transmitter
Dept of Homeland Security & Emergency Management, WV