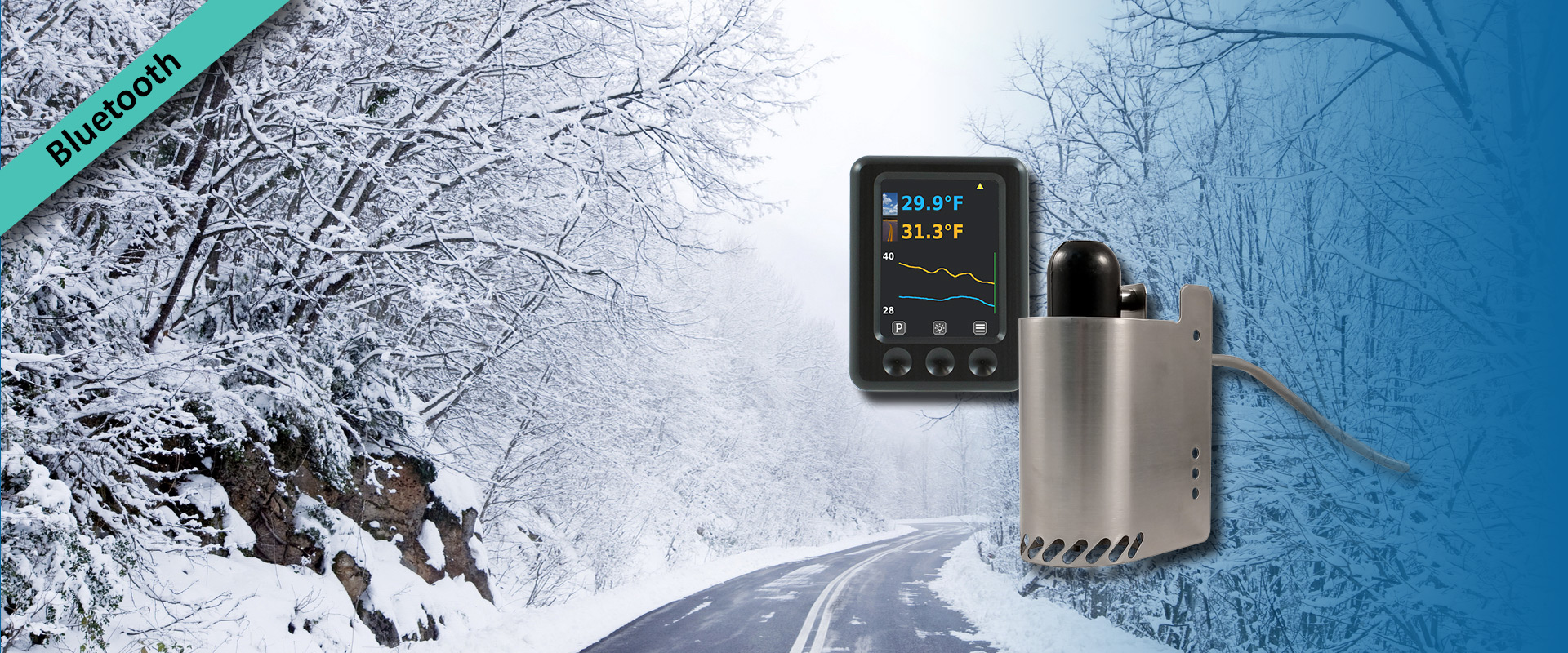 Mobile Surface Sentinel Wireless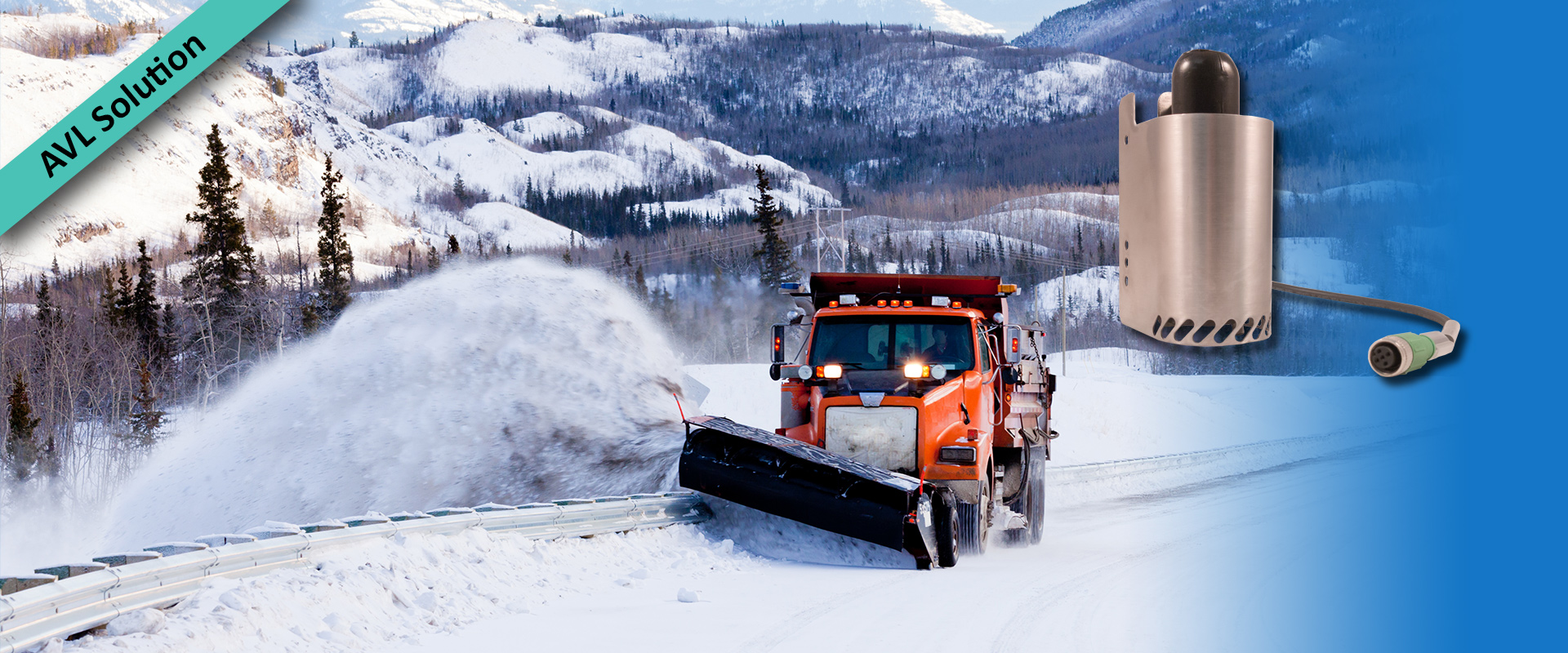 Vehicle Mounted Surface and Air Temperature Sensor
The Mobile Surface Sentinel—part of our mobile devices family—is a precision instrument that provides surface temperature and air temperature, in real-time, from a moving vehicle to an in-cab display unit or vehicle controller. The wireless sensor, Model 5436-10, connects to the Mobile Display Unit through a wireless connection for simple installation. The serial sensor, Model 5436-15, connects to a vehicle controller through a direct serial connection for customers with existing systems.
Features:
Industry leading rapid response time to changing air and surface temperatures
Simple installation with multiple mounting options. Typically mounted on the front bumper or mirror of the vehicle
High accuracy infrared temperature and air temperature sensors
Fully encapsulated sensor design is rugged and weatherproof
Low Power: Power is the only connection required for wireless unit. Low power standby mode allows connection directly to vehicle battery
The Serial unit integrates with Automated Vehicle Locator (AVL) solutions for real-time weather data and fleet management.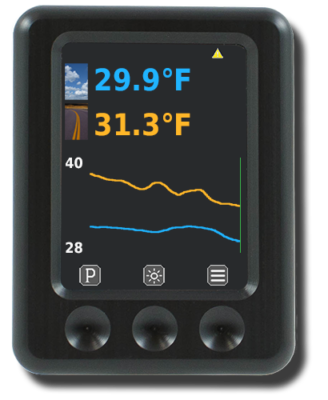 Mobile Display Unit (MDU)
Wireless Bluetooth Connectivity
Connection from the sensor to the Mobile Display Unit is through wireless Bluetooth. Simply connect the sensor to the vehicle power source and the display to the in-cab switched power source. No need to route wires from outside to inside the vehicle. The MDU can be used as a wireless bridge when an in-cab display is not needed.
Color LCD display of surface temperature and air temperature can be seen in direct sunlight
Trending graph with auto ranging temperature scale enables you to make more informed decisions
Alarm output with user-definable temperature threshold (low or high)
User-selectable temperature modes in Fahrenheit or Celsius
Displays alerts to vehicle operator of freezing conditions
Automatic or fixed brightness adjustment
RS-232 and RS-485 output directly from MDU
Mobile Surface Sentinel Sensor
The Model 5436-10 connects to a display over a wireless connection and the Model 5436-15 connects to vehicle control units over a wired serial connection.
Fast Response Time to changing temperatures
Multiple mounting options
Accurate surface and air temperature sensors
Fully encapsulated sensor design is rugged and weatherproof