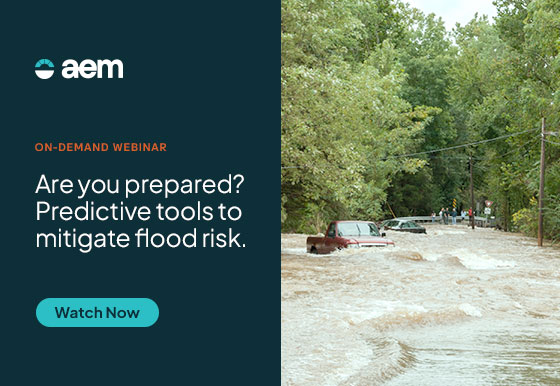 Are you Prepared? Predictive tools to mitigate flood risk.
The growing frequency and intensity of flood events around the world have driven the need for more accurate forecasting and real-time hydrologic simulation. A predictive flood modeling system can provide information necessary about flood timing and intensity for critical decision-making during an event, both forecast and in real time. This webinar, presented by Dr. Kelsey McDonough, Professional Services Manager and Hydrologic Engineer with AEM, discusses and shows real-world examples of how a predictive flood modeling system can provide information necessary about flood timing and intensity for critical decision-making during a storm event.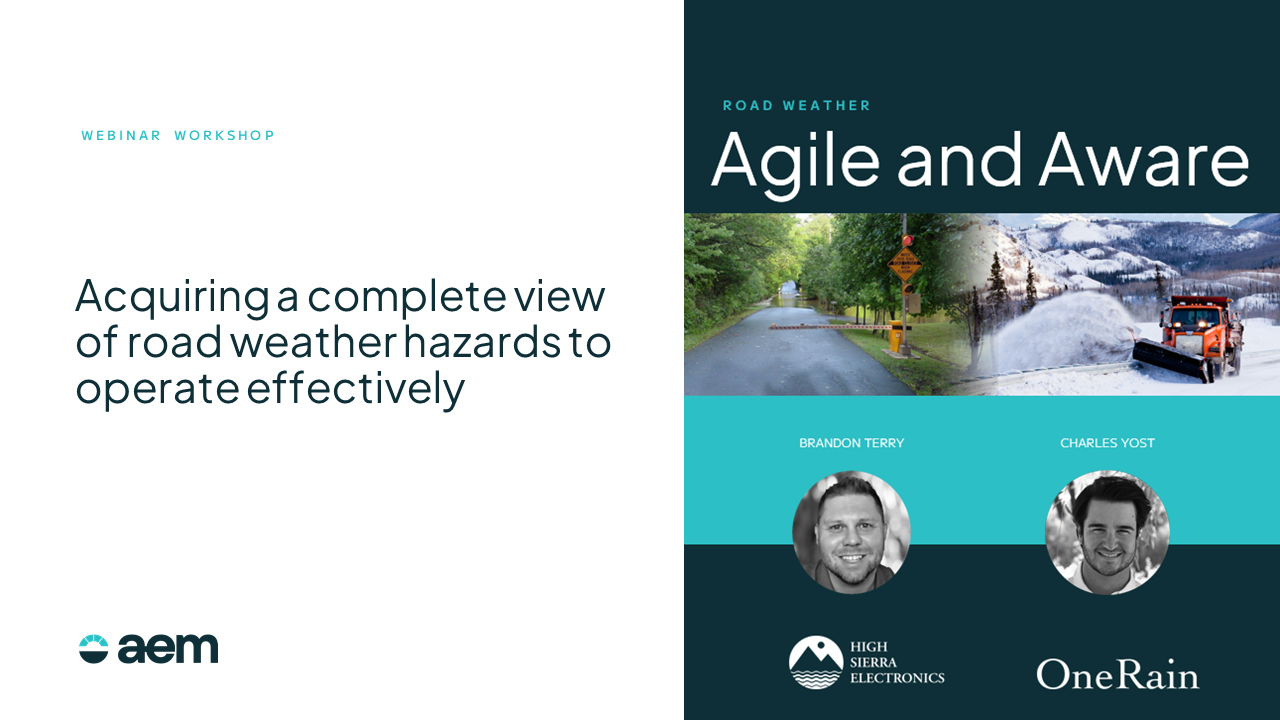 Agile and Aware: Acquiring a Complete View of Road Weather Hazards to Operate Effectively
Weather can impact roads at any time of the year and at a moment's notice. From large winter storms to quick flash flooding, weather events present unique challenges for anyone responsible for maintaining roads and safe driving conditions. Impacts can range from minor traffic delays to life-threatening situations for motorists and workers alike. Many weather conditions, including heavy precipitation, fog, snow, freezing temperatures, and high winds, can lead to dangerous hazards for motorists and cause costly weather-related traffic delays. This webinar presents a complete road hazard approach that gives transportation managers and decisions makers all the information they need for any weather-related impact on their roads, as well as automatically alerting motorists of hazardous situations.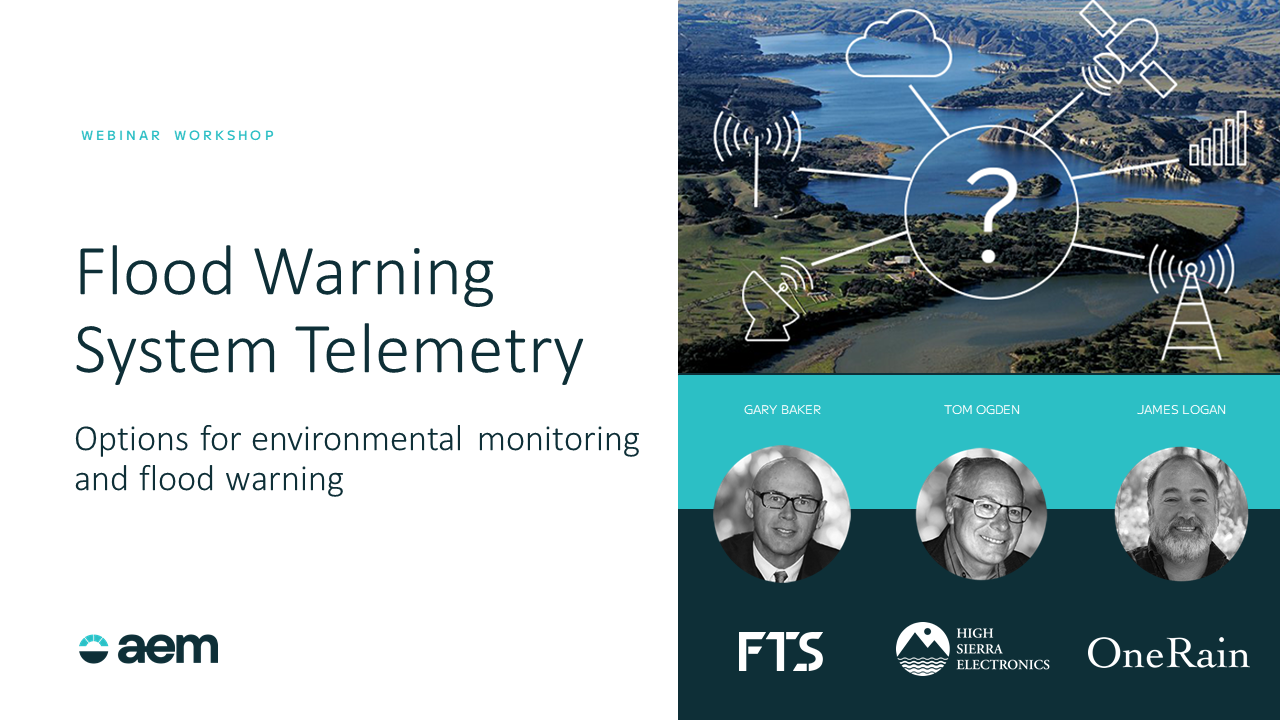 Flood Warning System Telemetry
In this webinar we discuss different
telemetry
 options for environmental monitoring and 
flood
warning
sites and systems. We cover the "pros and cons" of a variety of commonly used
telemetry
available for these types of gauges/sites, such as:
GOES,
ALERT/ALERT2,
IoT technologies like cellular, LoRoWan and others,
Inmarsat,
Iridium,
Narrow-band UHF/VHF Radios, and more. W
e also take a look at "best practices" for installations and what type of
telemetry
 to consider based upon site, cost and needs.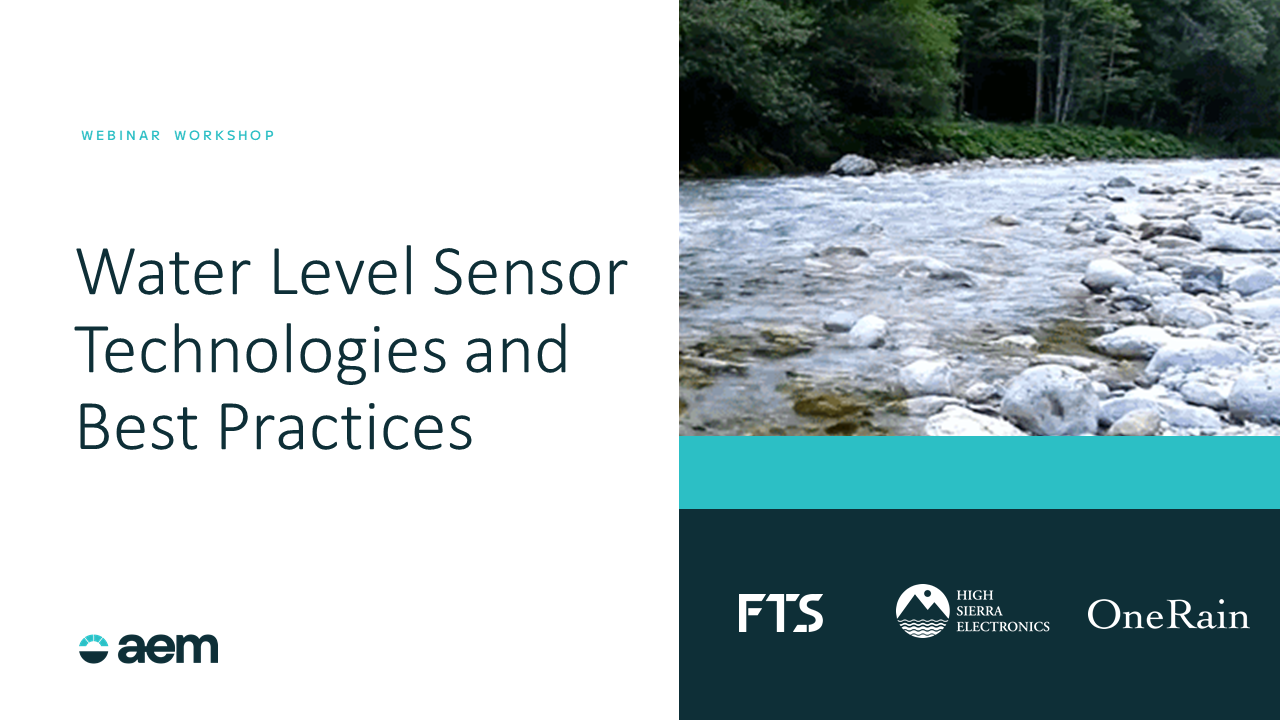 Water Level Sensor Technologies and Best Practices
This webinar provides an overview of water level sensor technologies for hydrological monitoring. Discussed are the types of instrumentation and measurement methods used for different applications and operational requirements. We look at the challenges of measuring water levels in a wide range of conditions, and offer best practices and recommendations in determining which solution to utilize.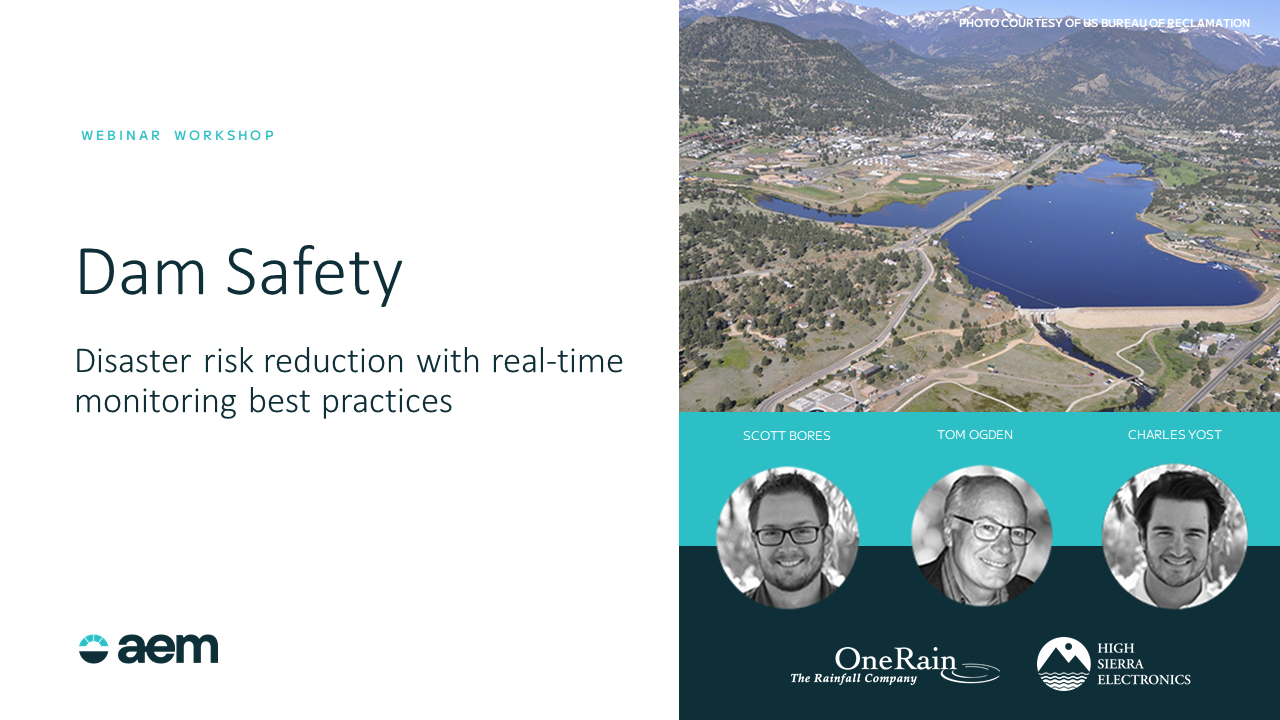 Dam Safety: Disaster Risk Reduction with Real-Time Monitoring Best Practices
Dams create risk. Dams rated as high- and significant-hazard pose varying degrees of risk for human life and property, both upstream and downstream. The best way to understand and to help mitigate that risk is to know the current conditions at, below, and upstream of the dam. Automated real-time monitoring offers the most cost effective way to reduce risk at dams, especially remote, unmanned dams.
This webinar discusses best practices for remote monitoring at varying types of dams with practical takeaways and things you can do right away to reduce your risk.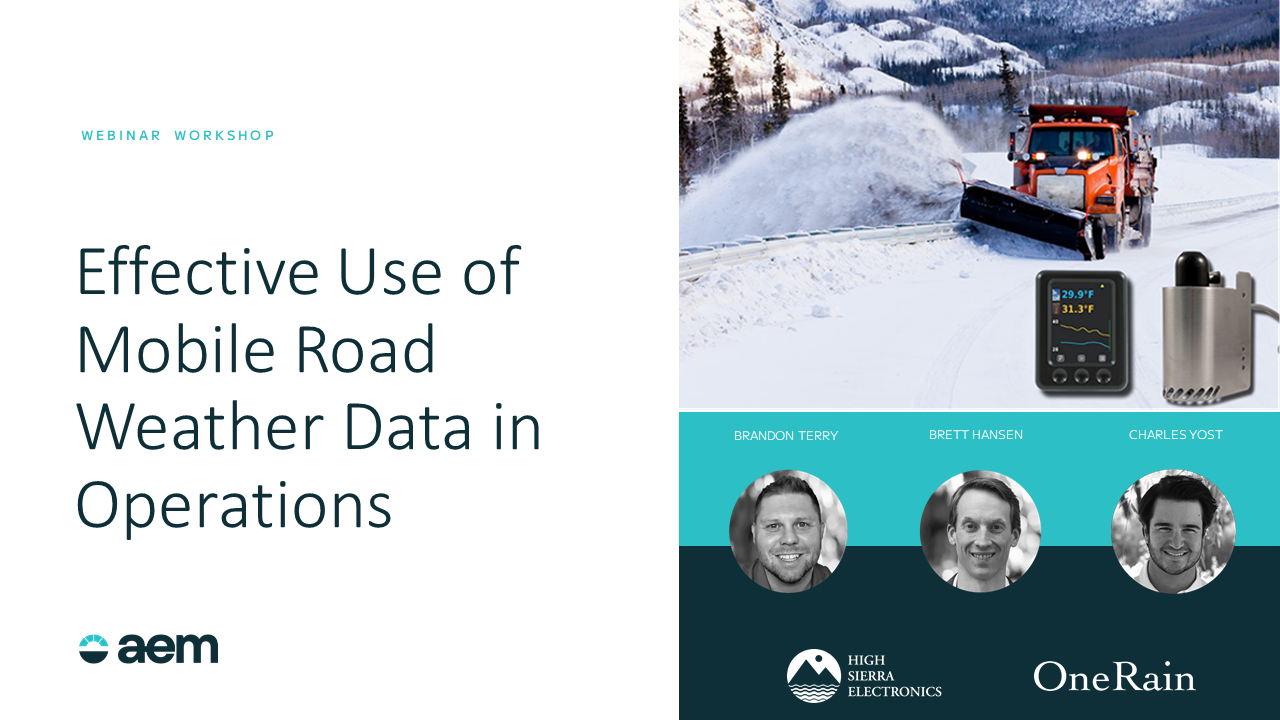 Effective Use of Mobile Road Weather Data in Operations
In this webinar, we explore innovative mobile weather solutions that can provide Departments of Transportation (DOT), public works and municipalities a way of getting reliable, real-time information about their road network before, during and after severe weather events. This webinar was a joint workshop presentation by Brandon Terry and Brett Hansen with High Sierra Electronics, and Charles Yost with OneRain Incorporated.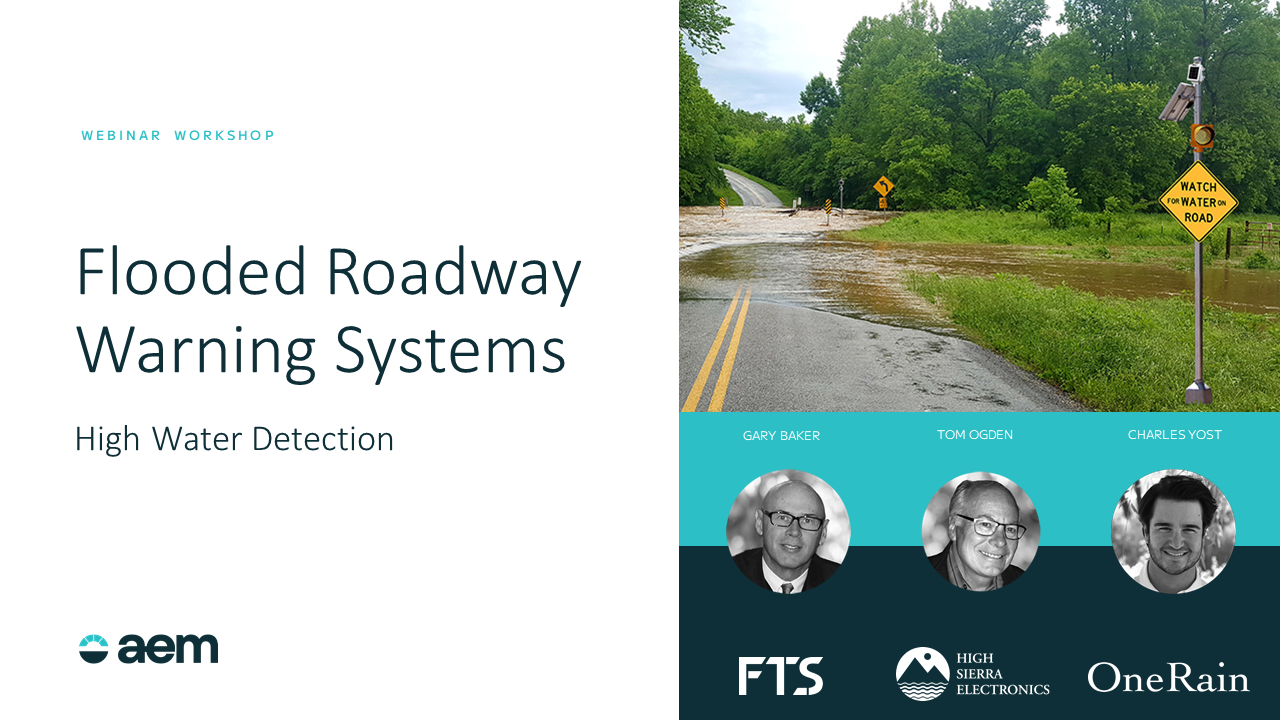 Flooded Roadway Warning Systems – A Live Webinar Workshop
This webinar was a joint workshop presentation by our HydroMet team: Tom Ogden with High Sierra Electronics, Charles Yost with OneRain Incorporated and Gary Baker with FTS Inc. This webinar explores the use of High Water Detection Systems (HWDS) where sensors at the low flood-prone point in the road can automatically activate flashing beacons up ahead in the road in each direction to warn motorists of the danger ahead.