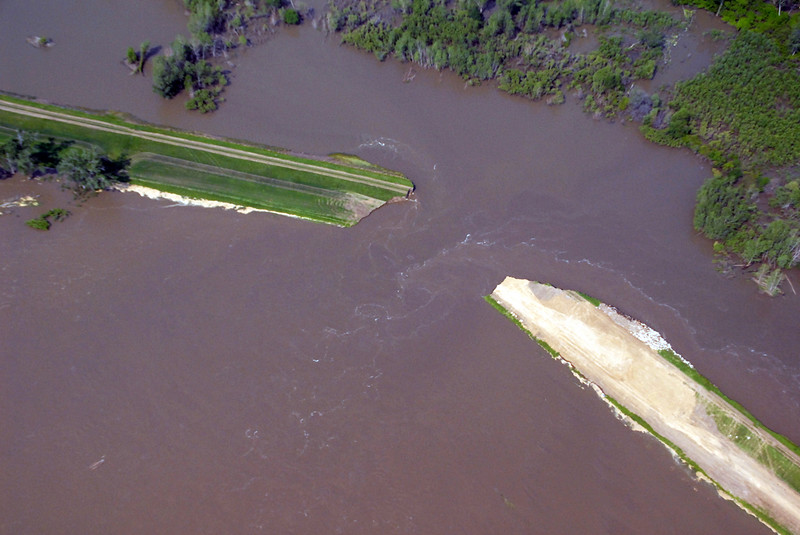 Levees (or dikes, dykes) are man-made structures to contain, control, and divert the flow of water. Usually built as an earthen embankment constructed with sand and soil, levees are designed to provide critical flood control and to protect communities and infrastructure behind them.
The National Levee Database has documented 30,000 miles of levees in the U.S. and estimates that there are approximately 100,000 miles in total. 97% of these are earthen levees and many of these levees are old—50 years, or more—and in need of repair. These levees can and do fail. Recent Risk Assessment Inspections have revealed that 15% of these are at risk due to embankment erosion. Two-thirds of the U.S. Population live in counties with at least one levee system.
Levee Safety Risks Due to Erosion
Erosion can lead to a progressive failure and breaching of a levee.
When river levels rise high on levees during major storm events, the current can be eroding the levee slopes beneath the surface of the water and threatening the structural integrity of the levee with this danger completely hidden from view.
HSE's Public Safety Solutions include an automated levee erosion detection system called REMS™ that provides insight into what is happening below the surface when erosion is occurring and can provide an advanced warning to agencies of potential danger to lives and property.
Conditions of the levees are remotely monitored by Contrail® software that can issue alarms to key personnel and feed a public or intra-agency web site.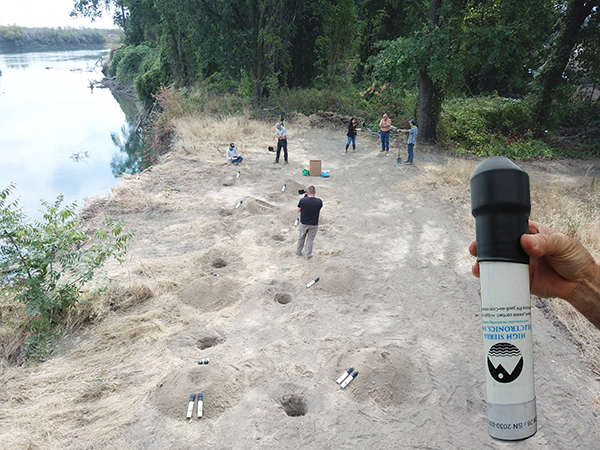 Products That Serve Levee Safety
REMS™ - REMOTE EROSION MONITORING SYSTEM