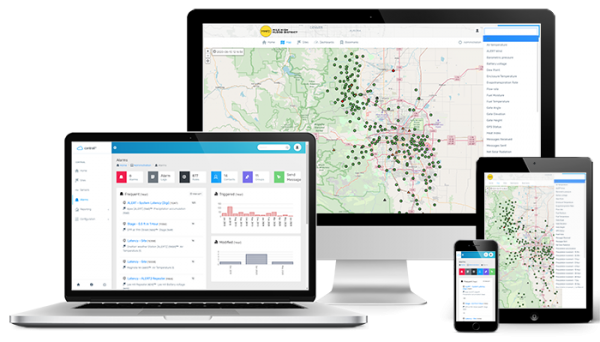 Specialized tools, reports, configurations, and more to support your operations
Contrail® Software Solutions
High Sierra Electronics offers the Contrail suite of software by our sister company, OneRain.
Contrail turns data into actionable decision making. Contrail supports the real-time data collection, processing, archiving and dissemination of your data in one place.
Contrail-based solutions deliver unique capabilities and a full suite of advanced tools used for operational decision support in application areas such as Flood Warning, Dam Safety, Reservoir Gate Operations, Road Weather, and more.
Let us show you how Contrail can support your operations and provide the right information to the right people at the right time.
Real-time data collection and analysis
Integrates many sensor types and protocols and brings all your data together in one place.
Advanced alarms and notifications management
Automates alert messaging based on configurable thresholds, rules, and conditions to notify your contacts via text and/or e-mail.
Up-to-the-minute visualization of current conditions
Presents data in easy to understand maps, real-time dashboards and widgets, charts, graphs and tables.
Download Product Description
Ask about our OneRain Cloud-hosted, On-premise and Hybrid deployment options for mission-critical applications