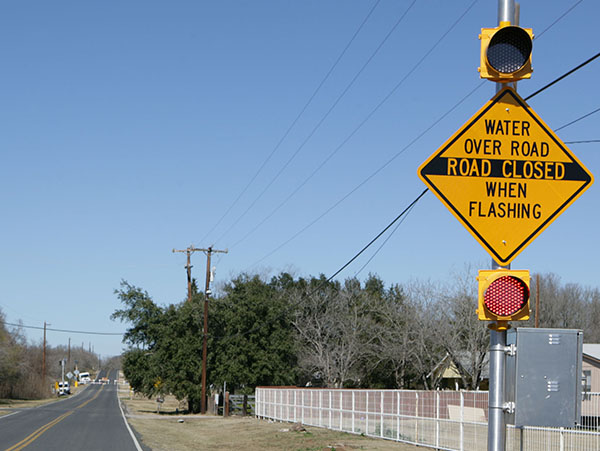 About 2-Way ALERT2 Systems
High Sierra Electronics has developed complete ALERT2 2-way systems for high water detection for flooded roadway warning. Our systems and sensors continuously monitor and provide water-level detection and advance warnings for hazardous flood-prone roadways and low-water crossings. Our High Water Detection Systems (HWDS) can warn drivers to turn around with either flashing lights or a combination of flashing lights and gates. The robust and reliable ALERT2 protocol is used for local control, communicating status back to the base station, and for remote control of the system from the base station.
High Sierra Electronics is the only vendor that provides a complete ALERT2 solution for 2-way applications.