Road Weather Information Systems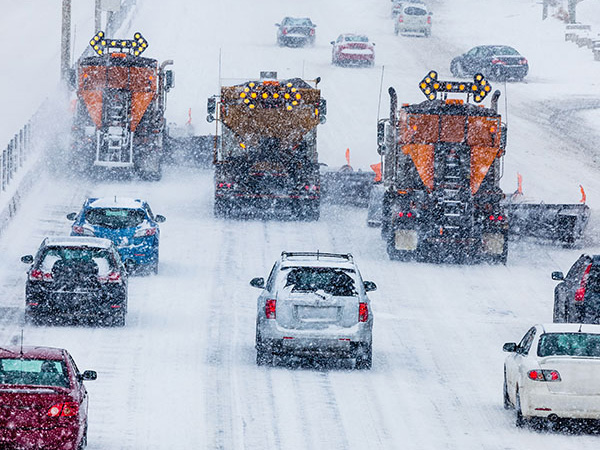 Reduce Risks, Improve Public Safety, and Save Costs
Adverse weather conditions have a major impact to the traveling public and commerce each year. Heavy rain and flooding, snow and ice, fog, high winds, and more, all have an effect on traffic flow, driving conditions, and public safety.
High Sierra Electronics' StormLink® Road Weather Information Systems (RWIS) provide real-time information about the weather and roadway conditions. Our expertise in sensing networks enables real-time monitoring and analysis of the environmental variables related to hazardous weather conditions. Continuously updated data is used to help operations and maintenance personnel stay informed about what is happening on the roadway so they can make timely decisions and take proactive measures to reduce the risks and impacts of winter road weather conditions.
24x7 Real-time Monitoring, Reporting, and Alerting on Road Weather Conditions
For the people who need to make decisions, our Road Weather systems provide 24×7 secure access to information and data insights in the Contrail® software platform via any web-enabled device. Whether you need to initiate alarms about flooded roadways or icy roads, manage snow plow operations, mobilize emergency personnel, or activate road weather system-related closures, High Sierra Electronics provides a professional solution to quickly and reliably transform data into actionable information.
We offer a variety of road weather solutions—both fixed and mobile devices, in addition to icy road, flooded roadway and fog warning systems. From small-scale local installations to large scale national routes—we have the right StormLink Road Weather Warning solution for your application.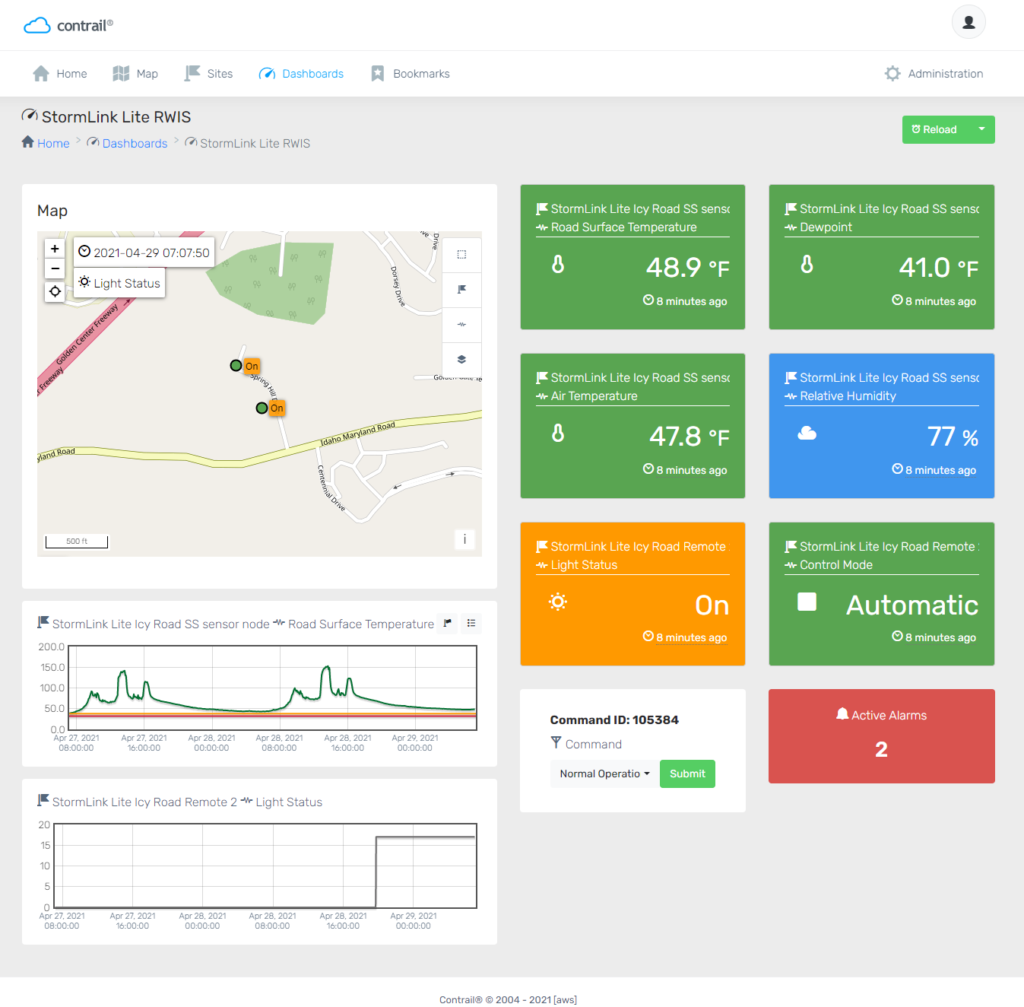 Weather Responsive Traffic Management
StormLink® RWIS Solutions for Local, State Department of Transportation (DOTs), and Federal Highways
SCIENTIFIC GRADE SENSOR MEASUREMENTS
Know what's happening along your roadways in all conditions. Our road weather systems use scientific grade instruments so you can be assured of their accuracy.
REDUCE ACCIDENTS WITH VISUAL FEEDBACK
Inform motorists with automated flashing warning beacons, activate roadside message signs or send text or e-mail alerts when there are weather hazards.
SAVE COSTS AND MAXIMIZE INVESTMENT
Reduce winter maintenance operational costs by monitoring weather information to proactively manage your assets and  material usage.