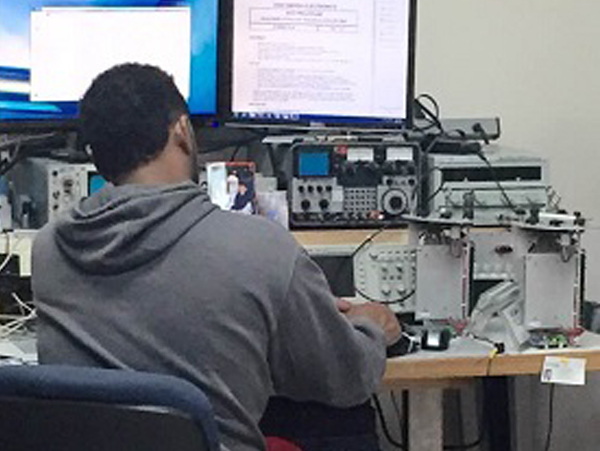 Our Services for Optimal Product Performance
HSE maintains an in-house repair and calibration facility. Our electronic technicians and engineers have extensive experience in evaluating and/or troubleshooting most any hardware challenge. Our facility is equipped with environmental chambers, test equipment for tuning radios and calibrating pressure-sensitive devices, and sophisticated computer systems for running diagnostic and test programs.
We also have highly trained field service technicians at various locations who can visit your site and perform field repairs. Our skilled technicians have the necessary tools available to troubleshoot your equipment on site and provide recommendations on replacement equipment, if necessary.
Warranty Note
In cases where repairing or replacing your equipment may be covered by our Warranty, field replacement of that equipment by a HSE technician is not covered. If you would like a High Sierra Electronics' Technician to install the replaced or repaired product, please contact us to obtain a quote for field repair.
Product Service and Repair Options
Product Repair
Repairs to equipment are processed by our Manufacturing Department. When repair service is needed, please contact High Sierra Electronics for confirmation of your equipment's warranty status and to obtain a Return Merchandise Authorization (RMA) Number. Review our Warranty information and Return Merchandise Authorization Policy.
You must first request an RMA number from High Sierra Electronics before returning any products or equipment parts for repair or evaluation.
Complete and submit our Return Merchandise Authorization Request form. Once received, your request will be reviewed and an RMA Number will be provided to you via e-mail. Do NOT return your product prior to receiving a valid RMA number.
Ship the equipment, appropriately packaged, to our factory at the address provided below, clearly indicating the authorized RMA number marked on the outside of each return package.
Transportation charges for return equipment are the responsibility of the customer.
RMA Shipment Address
High Sierra Electronics, Inc.
155 Spring Hill Drive, Suite 106
Grass Valley, CA 95945 USA
Note that HSE Field Sales and Service offices are not equipped to receive, forward, or process RMAs.
Repair Labor
Repair Non-emergency Field
Repair – Emergency Field