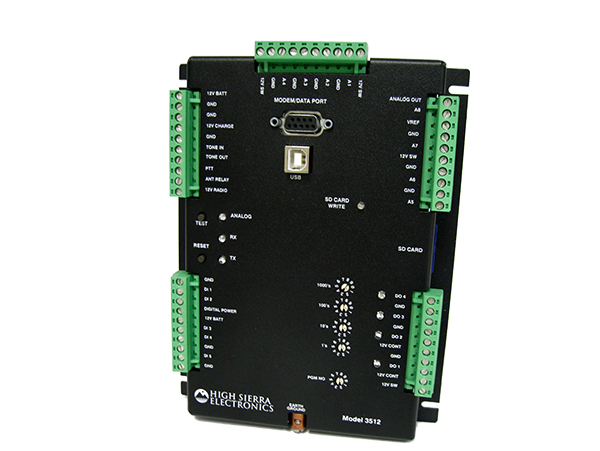 About Communications Components
High Sierra Electronics, Inc. designs and manufactures communications components that are designed to monitor environmental sensors and send control signals to an advanced warning system.
Conditions like water level, visibility, wind speed, or road temperature can be monitored by an Environmental Monitoring Station Controller which can send a control signal to a remote warning system to alert the public to an emergency condition. Alternatively, the Environmental Monitoring Station Controllers can locally control a system using its control outputs.
These systems are designed to work during intense weather events and to withstand he elements and operate for long periods of time. With proper maintenance, these systems last for decades.