High Water Detection Systems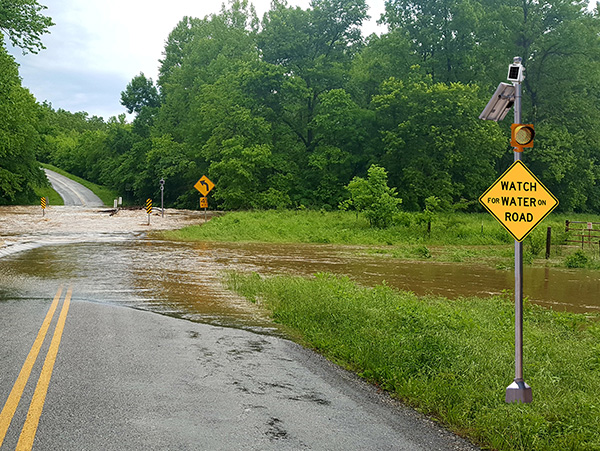 Improve Public Safety On Flooded Roadways
High Water Detection Systems (HWDS) by High Sierra Electronics are the state-of-the-art in public safety for warning the public to stay out of flooded roadways. A well-designed flooded road detection system not only improves public safety but can also help a region conserve Emergency Management, Rescue and Road Department resources, and help in the overall response to flooding events.
Advance warning stations advise motorists of a weather-impaired or flooded roadway by activating flashing beacons, message signs, or automatic road barrier gates.
Automatically activate beacons and barrier gates
Road and Public Works Departments often manually deploy barriers and warning signs when roadways flood. But, with no way to know a street is flooded without driving out to the site, lengthy delays occur which put lives and property at risk. High Water Detection Systems at problematic sites provide agencies with the opportunity to deter or prevent motorists from entering flooded areas, potentially saving lives and property.
Conditions are monitored 24×7 by software that can issue alarms to key personnel, and feed information to a public or intra-agency website.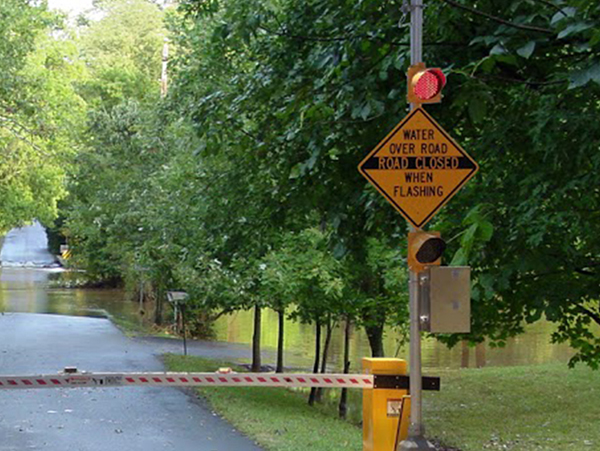 Heavy or sustained rainfall events can result in rapidly rising water and flash flooding with little or no warning. Some typical problem sites include:
Benefits of High Water Detection Systems
Download Product Brochure
Contact us today to discuss your High Water Detection System Monitoring solution
StormLink® RWIS Lite HWDS
Ideal for local installations at low-volume and arterial roadways where nuisance flooding occurs. System is customer installable, low maintenance, and requires cellular coverage.
Advanced features and options make this suitable for life-threatening flood-prone streets and high-volume, principal roadways where additional sensors, cameras, and two-way barrier gates may be employed.
*Pressure transducer needs to be submerged in water source to get continuous reading of water level