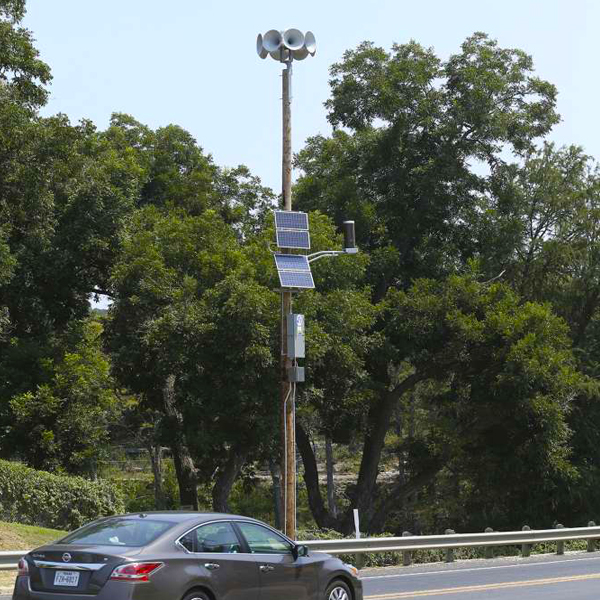 About Siren Warning Systems
Public warning systems often include audible sirens along with visual flashing beacon lights to warn the community and near-by residents of hazardous weather and flood-threatening conditions.
Emergency Management can receive automated notifications when rainfall and rising water levels reach set thresholds. Sirens can be automatically or remotely activated to warn the community of potential flooding danger.
Our real-time rainfall, water level and river monitoring systems include all the remote site equipment, communications equipment, and central base station equipment and software required for a complete, integrated flood warning solution.
A complete warning system solution comprises network-ready software to facilitate data management—graphical map displays, activation of alarms, instant messaging, hydrological forecasting and analysis tools—that helps Emergency Management make safety decisions based on the data they receive