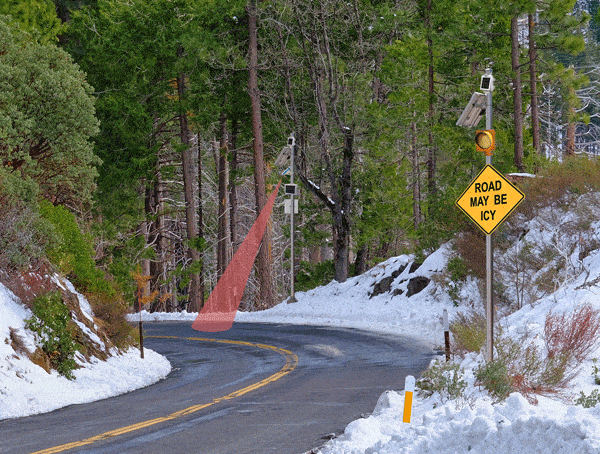 Our weather stations and road weather sensors provide the real-time reporting and tools to help make better decisions, improve traffic management and driver safety.
Automated Icy Road detection and advanced Warning
Icy Road Warning Systems by High Sierra Electronics reduce accidents by automatically monitoring and detecting hazardous road surface conditions and providing advance warning to motorists. 
Sleet, hail, blowing and drifting snow, freezing rain, and fog can all contribute to icing roads and making conditions hazardous for motorists and pedestrians. Drivers are often unprepared and caught unaware of slick pavement conditions and fail to adjust their driving speed in adverse road and weather conditions.
Real-time Monitoring and Alerting
Our integrated sensors and real-time monitoring systems can automatically activate flashing beacons, warning signs, and dynamic messages to provide visual warning to drivers that there are icy road conditions ahead. 
All sensor data are collected, stored, and analyzed centrally by Contrail® software for visualization and up-to-the-minute real-time information and data management. Customized alerts and notifications about changing weather conditions can be sent via e-mail, SMS, text messages.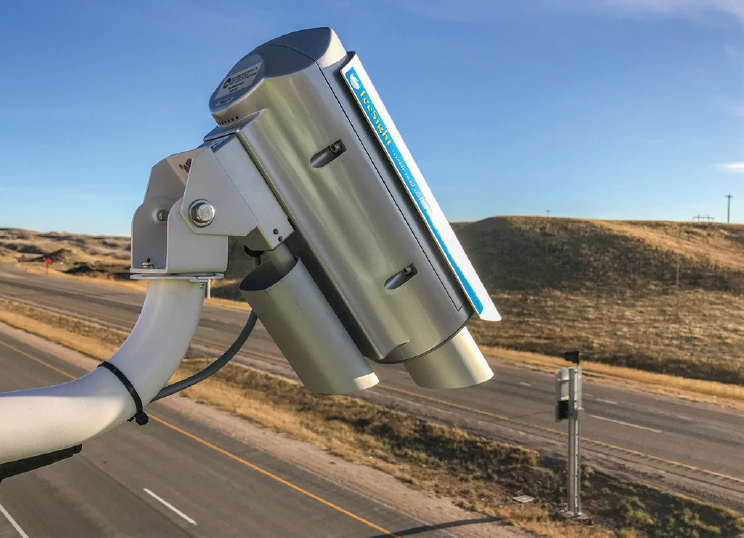 Download Product Brochure
Contact us today to discuss your Icy Road Warning solution
Icy Road Warning Solutions