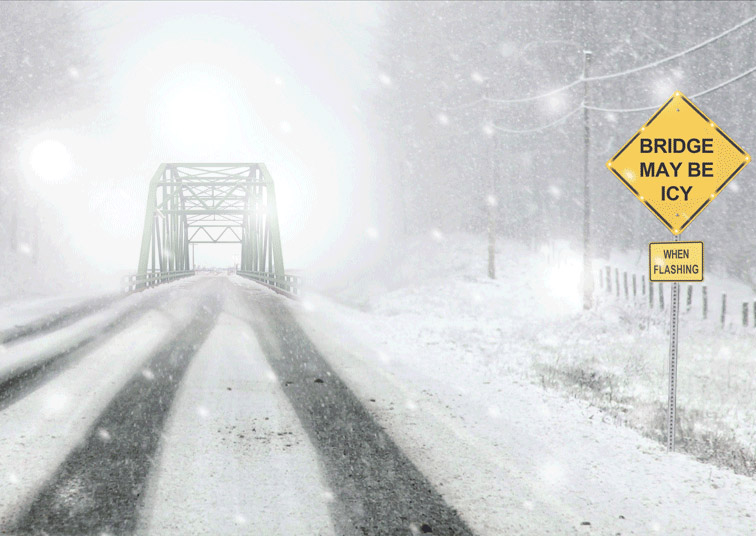 About Icy Road Warning Systems
Winter road conditions have a major impact to the traveling public and commerce each year. It is estimated that weather-related delays to trucking  companies range from 2.2 billion to 3.5 billion dollars annually. HSE's road weather stations and road weather sensors provide real-time data and tools that help make decisions to reduce these impacts.
Activate Icy Road sign to reduce traffic speeds
Receive Text or E-mail alerts of ice on the roadway
Alert vehicle operators or pedestrians of hazardous weather conditions by locally or remotely triggering flashing warning signs directly from sensors
Contact us today to learn more about our complete end-to-end solutions.
Icy Road Warning Solutions