Surface Temperature Sensor
The Surface Sentinel non-intrusive surface temperature sensor provides surface temperature, air temperature, relative humidity and dew point measurements for warning systems and fixed weather stations. Premium materials are used to meet the demands of road weather professionals.
The surface temperature is measured by an accurate non-contact infrared temperature sensor. Air temperature and relative humidity are measured from an accurate sensor from which dew point is calculated. The sensor has an integrated fan for applications where higher accuracy air temperature and relative humidity readings are needed.
Ask about our full Road Weather Information System (RWIS) packages.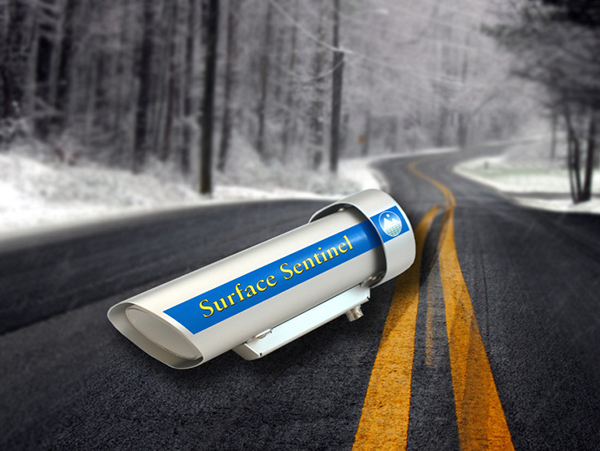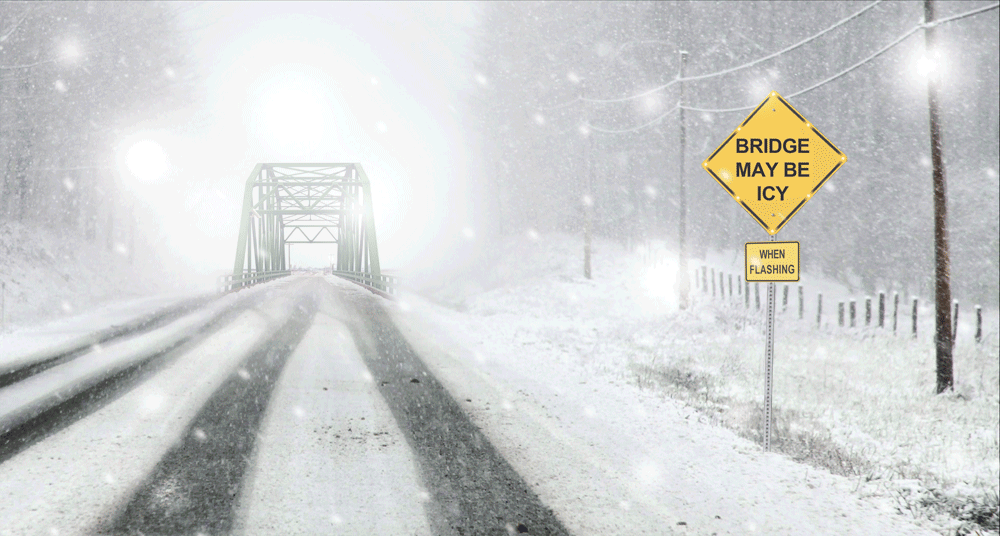 "BRIDGE MAY BE ICY" | "CURVE MAY BE ICY" | "ROAD MAY BE ICY"
Activate Warning Signs on Icy Roads
High Sierra Electronics employs its road weather sensor technologies to activate ITS systems along the roadway to alert drivers of potential icy roads hazards:
Trigger flashing beacon signs directly from sensor wire
No controller reduces cost
Low power sensor can be used in remote locations with solar power
Remotely turn on flashing beacon signs