The City of New Orleans has installed a new automated Flood Early Warning System comprising High Sierra Electronics' sensors, weather stations, and roadway warning signs. The High Water Detection Systems (HWDS), installed at 12 underpasses throughout the City, continuously monitor rainfall and water level data in real time and are designed to improve public safety.
Advanced High Water Detection System Monitors Around the Clock

It doesn't take much rain for the underpasses in the City to flood during heavy or sustained rain storms. Motorists often underestimate how quickly and deep the water can get and can find themselves stuck when their vehicle stalls out in high water. All too often, first responders and emergency crews have had perform water rescues at these underpasses.
The new advanced warning system detects and monitors real-time rainfall and rising water conditions around the clock in each of the high-risk areas. As certain conditions and thresholds are exceeded, the system automatically triggers "road closed" signage and beacon warning lights to alert drivers to the flooding hazard. Data from the various sensors and weather stations are continuously collected 24/7 by Contrail® web-based software. As well as providing visualization to City personnel, the software automatically processes, analyzes, and monitors this information for potential flooding and sends automatic alerts and detailed notifications to relevant City personnel and emergency responders to give them advance warning of impending flood conditions.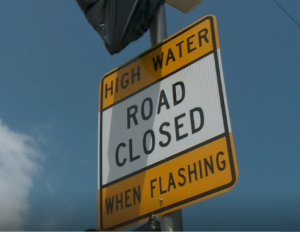 Beyond warning motorists to turn around, the flood warning system will also provide an additional layer of critical, real-time information to the New Orleans Office of Homeland Security and Emergency Preparedness (NOHSEP), the Sewerage and Water Board of New Orleans, and the National Weather Service during storms. Each installation includes a weather station that measures the real-time rate of rainfall, rainfall total, temperature, and wind speed at the underpass location.
"Impacts from storms can be highly localized," said NOHSEP Director Collin Arnold. "Having twelve calibrated weather stations spread throughout the city will give our emergency managers and our drainage partners significantly more situational awareness to make critical and timely decisions during storms."
Road closure data from the flood warning system will also eventually be displayed publicly on the City's real-time road hazard website, streetwise.nola.gov, enabling motorists to plan ahead.
The system is scalable, so as funds become available, additional locations of frequent street flooding will be considered for installation.
More on this story can be viewed on the City of New Orleans website here.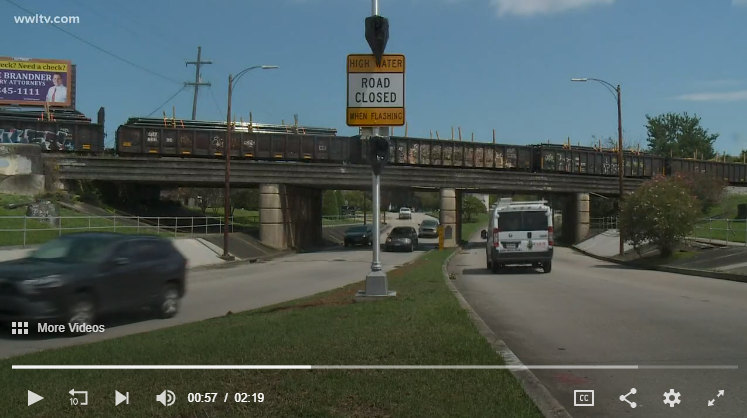 Contrail® is a registered trademark of OneRain Incorporated, a sister company of High Sierra Electronics, Inc. High Sierra Electronics and OneRain are part of the AE Monitoring family of innovators.